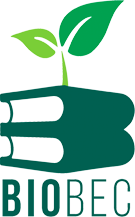 Preparing the creation of Bio-Based Education Centres to meet industry needs and boost the contribution of the bioeconomy to societal challenges.
Europe's shift to a low-carbon economy is a welcome one; at the same time, the shift to a bioeconomy will create new jobs and stimulate growth in an emerging economy sector. Unlocking the full potential of the bioeconomy and its value chains in order to realise its full potential will require new skills and new competencies. This is creating a demand for education to deliver a suitably qualified workforce for this emerging sector.
Education can also play a wider role; it can assist in levelling out the disparities in research and innovation within Europe. Certain areas – Central and Eastern Europe in particular – have excellent access to biomass resources, but the added value offered by the bioeconomy locally is so low that these resources are underused. Education can unlock the potential that exists in these areas, creating new businesses, jobs and opportunities at the same time. Yet, like biomass resources, the educational resources need do not exist uniformly throughout Europe.
Therefore, the ambition of the BIObec project is to develop a holistic framework for multi-level Biobased Education Centres that can meet the current and emerging needs and demands created by the bioeconomy. The project will design six pilot centres with a wide geographical coverage; these will address a range of topics on various value chains; these will be geared at academia, primary producers and businesses ranging from SMEs to multinationals. Ultimately, the BIObec project centres will be placed throughout Europe, boosting the relevant education capacity accordingly and encouraging life-long learning.
The overall aim of the BIObec project is to develop a holistic framework for developing and establishing multi-level Bio-Based Education Centres (BBECs). These centres will be flexible enough to answer the present and future needs of the industry and of the surrounding ecosystem at local, regional and national levels.
The BIObec project is geared towards improving education, understanding and skills for the emerging European bioeconomy. As such it will improve the awareness of the benefits of a vibrant circular economy throughout Europe.
In particular, it will improve the situation in those areas where the bioeconomy has greatest potential, reducing the environment impact of current methods locally, nationally and at a European level. It will help promote lifelong learning, which will be a key element of Europe's future prosperity.
From a social perspective, it will also create new value chains locally and encourage business development, particularly in rural areas, many in less-well-off areas. This in turn bring new jobs – both directly and indirectly – in biobased ventures. In rural areas, this will help prevent migration to urban areas.
The BIObec project is aiming at delivering a number of impacts and has set itself a number of goals to measure these. It will:
Develop a comprehensive overview of the requisite needs and define criteria and conditions for the Bio-Based Education Centres;
Define the most effective design and business models for developing and establishing a BBEC and its subsequent activities;
Provide governance plans, learning programs and feasibility assessments for the proposed BBECs;
Develop a strategy for rolling out and replicating the BBECs at European and international level;
Motivate stakeholders to co-create, disseminate and communicate on the benefits of the project.
Type of action:
Coordination and Support Action
Feedstock origin:
Across VCs
Start date:
01 September 2021
End date:29 February 2024
BBI JU contribution:
€1,499,953.69
Alma Mater Studiorum – Universita di Bologna (Italy)
Universitaet Hohenheim (Germany)
Ita-Suomen Yliopisto (Finland)
Irish Bioeconomy Foundation (Ireland)
Munster Technological University (Ireland)
Fundacion Corporacion Tecnologica de Andalucia (Spain)
Consiglio Nazionale delle Ricerche (Italy)
FBCD AS (Denmark)
Institut National des Sciences et Industries du Vivant et de L'environnement – Agroparistech (France)
Universidad Autonoma de Barcelona (Spain)
Fundacja Edukacji i Dialogu Spolecznego Pro Civis (Poland)
Sustainable Innovations Europe SL (Spain)
Stichting IHE Delft Institute For Water Education (Netherlands)
Wageningen University (Netherlands)
FVA SAS di Louis Ferrini & C (Italy)
Universitaet fuer Bodenkultur Wien (Austria)
Instytut Badan Edukacyjnych (Poland)
Trakiyski Universitet (Bulgaria)
Zemedelsky Vyzkum, SPOL SRO (Czech Republic)
Organisation name:
Alma Mater Studiorum – Universita di Bologna (Italy)