CIRCBIO Research Group is a multi-disciplinary research group comprised of lab-based and desk-based researchers ranging from post-graduate to Principal Investigator. We participate on numerous circular bioeconomy projects at regional, national, and international level.
The Circular Bioeconomy Research Group (CIRCBIO) was established in 2019 as a research group within Shannon ABC, at Munster Technological University, recognising the high level of expertise and participation in Bioeconomy and Circular Economy research, engagement and education at National and EU level. The CIRCBIO Group are also members of the SFI BiOrbic Bioeconomy Research Centre.
CIRCBIO brings together a diverse and dynamic research team with multidisciplinary expertise across all areas of the bioeconomy including bioresource modelling, value chain development, bioprocessing and extraction technologies, new product development, business model development, sustainability analysis and innovation management.
The CIRBIO group participates across a range of high impact initiatives including research, policy development and educational activities. The group also lead Ireland's Circular Bioeconomy Cluster for the South West Region and are Co-Director of Ireland's first postgraduate programme in Bioeconomy. The group collaborates with several MTU groups and centres, including IMAR Centre, CTC Centre and CEED. The group has over 200 active collaobrations with partners across several continents.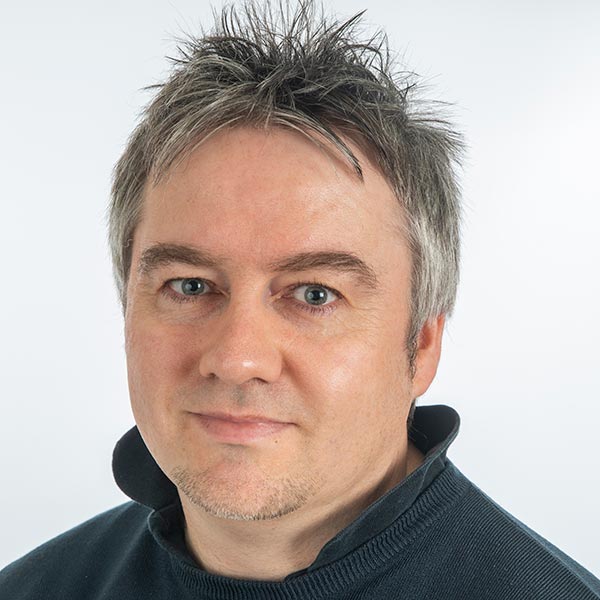 JAMES GAFFEY
Co-Director Circbio Research Group
James is a Co-Director of the Circular Bioeconomy Research Group at Shannon Applied Biotechnology Centre at Munster Technology University. James is PI and Co-PI on over 10 EU and nationally-funded circular bioeconomy research projects.
Nationally, James is coordinator of the Biorefinery Glas and INFORMBIO DAFM-funded research initiatives and is a member of the SFI Farm Zero C research team. At EU-level James was scientific coordinator of Biobased Industries (BBI JU) ICT-BIOCHAIN initiative, and is PI on range of projects including BIOSWITCH, COOPID, agroBridges, MainstreamBIO, ROBIN and Co-PI on BIO4AFRICA.
He is a member of the Govt-appointed Expert Advisory Group to Ireland's National Bioeconomy Forum, and was part of the Expert Panel for the Impact Assessment of Circular Biobased Europe Joint Undertaking (CBE JU) successor programme to BBI JU under Horizon EU.
James is part of the core programme development team and lecturer on the MSc programme Bioeconomy with Business, and is academic collaborator in the SFI BiOrbic Centre. Prior to joining MTU James was based at NUI Galway (Technology Centre for Biorefining and Bioenergy) where he was part of the "Bio-Éire – a Bioeconomy for Ireland" team. The results of Bio-Éire form a key part of the knowledge base used by the Department of the Taoiseach (Prime Minister's Office) to develop a National Bioeconomy Policy Statement for Ireland.
James has worked in the field of advanced biorefining since 2009 through work with Cellulac Ltd., Competence Centre for Biorefining and Bioenergy (NUI Galway), Sustainable Biopolymers Ltd., tcbb RESOURCE, Tralee Institute of Technology and Munster Technological University.
HELENA MCMAHON
Co-Director Circbio Research Group
Dr. Helena McMahon: based at Munster Technological University with involvement in a wide range of Circular Bioeconomy development activities in research and innovation, education, enterprise and regional development at a national and EU level.

This includes co-leading the Circular Bioeconomy Research Group. Director of Ireland's Knowledge Centre in Carbon Climate and Community Action, lead of the PG Diploma in Bioeconomy with Business and Certificate in Circular Economy and participation in large scale collaborative EU projects such as FANBEST, INGREEN, BIOBEC and Bio4Africa.

Dr. McMahon is particularly interested in systems innovation, marine biorefinery development, biobased product development and commercialisation.

Dr. McMahon also works in the area of inclusion, as the MTU lead on the SFI STEM Passport program and PI on the EU H2020 program MindTheGep which is focused upon progressing gender equality in the research community.