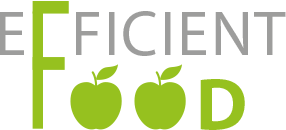 This 12-month research project was led by Dr. Jennifer Attard (CircBio) in collaboration with Dr. Rosanna Kleemann and Dr. Tracey O'Connor at UCD and was funded by the EPA. The project ran from April 2020 to March 2021. The first stage of the project involved understanding food losses and food waste from primary production in Ireland.

Information was gathered to determine the nature and extent of food waste in various different food sectors across all of primary production (animal husbandry, tillage, horticulture, fishing and aquaculture). This included the formation of a database of quantities for all the food loss and waste occurring in these sectors, as well as specific reasons for each loss.

Data was obtained through interviews with several stakeholders that included both national bodies and producer co-ops, such as Teagasc, the IFA (Irish Farmers Association), BIM (Bord Iascaigh Mhara) and IFI (Inland Fisheries Ireland), as well as the producers themselves, such as farmers, growers, and fishers. Data gaps and room for further work was identified.

The second stage of the Efficient Food Project involved the development of a roadmap for the prevention of food loss and waste in primary production through an in-depth review of appropriate policy recommendations.

Recommendations included the identification of available natural, physical, social, human and financial capital as well as the breakdown of appropriate measures for the Irish production system in terms of either simply embedding low food loss and waste practices, making improvement through sustainable intensification and finally the disrupting current food production dynamics to enable change on a wider scale.
Duration:
31st March 2020 – 30th March 2021
Funding:
EPA €97,235.40